2009 2009 2009
SITE UPDATE COMING SOON!!!!
NEW CONTACT INFO WILL BE UPDATED SOON SEND US AN EMAIL OR CALL
216-624-1060
Thankyou
SPADA
2009
WELCOME TO OUR SITE!

We offer full color full service printing and graphic design .
We specialize in flyers,stickers,posters,tickets,postcards,menus,business cards,door hangers,logo's,t-shirts,cd cover design,promotional packages and much much more!
Any template size any amount needed guaranteed!!!
36 to 48 hr turnaround on flyers t-shirts take estamated time result of purchase order amount.
A1 Designs. Commercial accounts welcome. Our full coler products are all proudly printed with soy ink. All our cardstock contains 10% pcw recycled content.
ALBUM KNOW AVAILABLE EXCLUSIVELY ON THIS SITE!!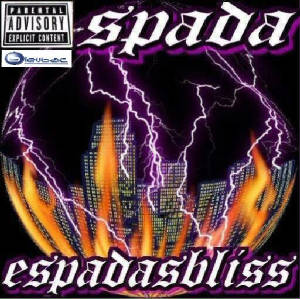 PERFORMING LIVE CHECK OUT SPADATHA ONE .TRIPOD .COM
LETS NETWORK!! ,SPECIALS RUN MONTHLY!! LOWEST PRICES AROUND. THE HOOK UP!!! ALL PROMOTIONAL PROJECTS WELCOME , CONTACT US FOR TIPS AND ADVICE ON HOW TO THROW A GOOD LIVE CONCERT.ALL GENRES OF MUZIK ALSO WELCOME FROM HIPHOP TO HARDCORE LETS CREATE VENUES!!
CONTACT US FOR MORE INFO! CHECK OUT ESPADASBLISS ENT.INK HOT LINKS FOR SOME GREAT INDUSTRY CONNECTIONS!